---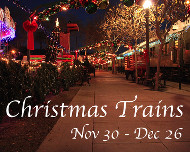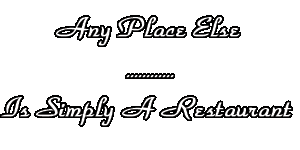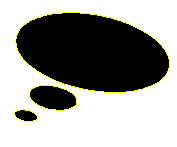 © 2011 Fillmore & Western Railway. All Rights Reserved.

Are you crazy about trains or just want to "wow" your guests with something out of the box?
Celebrate your wedding day onboard with a private charter or on a regularly scheduled trip.
Whether "money is no object" or you are on a "limited budget", we will provide an awesome, intimate and unique experience where you'll make memories to last a lifetime.
Have your ceremony and reception on the train or the ceremony off-site in one of the beautiful wedding venues trackside in downtown Fillmore.
Our group coordinator will
customize your wedding to fit your special wants and needs. Our 1930's and 40's vintage dining cars can accommodate from 25 to 215 people.
We provide a moving experience, as your wedding takes place while the train is moving.
The train can also be booked for bachelor or bachelorette parties during our murder mystery dinner trains or for a unique bridal shower.
Our capabilities are only limited by your imagination.
To make an appointment to discuss your upcoming nuptials or reception please contact us at 805-524-2546 and ask for the group coordinator or wedding consultant. Or if you prefer; email us at groupinfo@fwry.com.
Discover the possibilities and prepare to produce as you and your intended make plans to dazzle your guests. ALL ABOARD FOR FUN!
ALL ABOARD FOR WEDDINGS!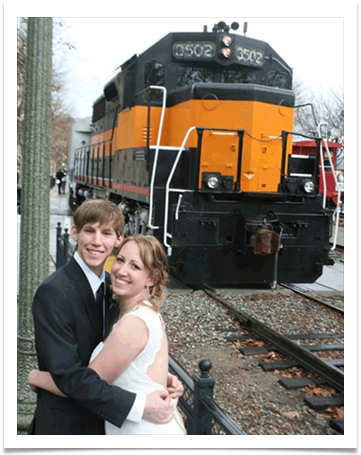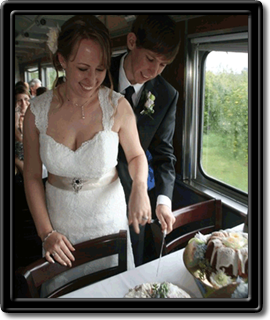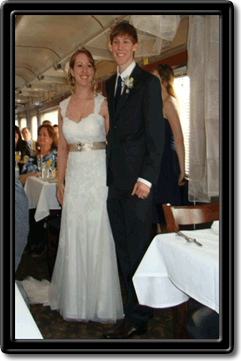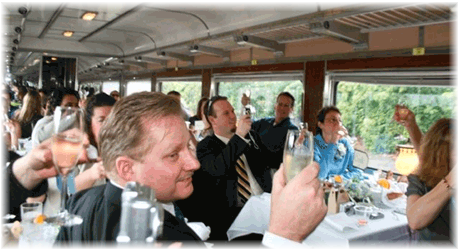 Print this page